your business, and provide your customer with better services.

Almost anyone can implement and support IT but understanding them and how they affect your business is our specialty. We Provide…

New Server ,Desktop and Laptop PCs
Technical Support & Maintenance Contract for Network, Servers and

Workstations.
PC, Monitors, Projectors For Rentals
IT Consultancy and System Evaluation
E-mail & Messaging Solution
Anti-virus Solution
Fax Solution
Data Backup & Restoration
Security & Storage Solution
Internet Sharing Solution
Human Resource Solution

Solutions:
Connecting your organization to the Internet, and providing Internet facilities to your employees is becoming a very important business need for the growth of any company. We at BAG-IT help you to take advantages of the Internet with latest technology available.

Enterprise Network Solution :
Managing your IT environment is becoming ever more complexes, and your network is considered to be the heart of your company. We provide following solutions on network

Anti Virus Solutions:
A virus is a self-replicating program spread from executables, boot records, and macros. Executable viruses modify a program to do something other than the original intent. Viruses may do little more than print an annoying sophistication, or as damaging as deleting all of the data on a disk. We provide several anti virus solution to protect your whole system against Viruses.


Computer Security
Computer security is the effort to create a secure computing platform, designed so that agents (users or programs) cannot perform actions that they are not allowed to perform, but can perform the actions that hey are allowed to. This involves specifying and implementing a security policy.

The actions in question can be reduced to operations of access, modification and deletion. Computer security can be seen as a subfield of security engineering, which looks at broader security issues in addition to computer security. It is important to understand that in a secure system, the legitimate users of that system are still able to do what they should be able to do. In the case of a computer system sequestered in a vault without any means of power or communication, the term secure is applied in a pejorative sense only. BAG-IT provides the end to end solution to take preventive measures against network intrusion and Data modification through highly implemented ACLs and Firewalls.

SPECIALIZED NETWORK SERVICES Broadband and WAN connectivity
Network Routers, Switches, VPN equipment and installation
Microsoft Server installation and configuration
Exchange Server installation and configuration
Data Storage and Backup Solutions
Network Cabling and Fiber Optics

STRUCTURED NETWORK CABLING • Data & voice cable installations Cat 5, 5e, 6, 7 (Fire code approved)
• Communication room installation (IDF, MDF).
• Fiber optic cable installation.
• Patch panel installation.
• Re-termination of existing Cat 5, 5e, 6, 7 cabling.
• Office equipment relocation services for modular furniture or open space office equipment racks.
• Network switch installations.
• Complete equipment racking system including ladder racks, wire managers & server shelves.
• Category 5, 5e & 6, 7, RJ 45 data jack installation, surface mount & flush wall plates.
• Remote access to networks.
• Testing, tracing, labeling and Commissioning of cables.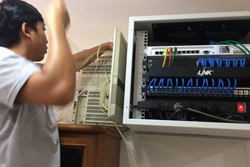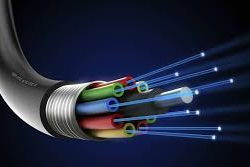 AUDIO/VIDEO Intercom Systems



AV intercoms for your home and business.
An audio and video intercom system can help secure your property by allowing you to visually confirm, and audibly speak to visitors to your home or business, without risking forced entry by unlocking / opening the front door. One or more door stations can be added to allow multiple entry points to be controlled and monitored by the intercom system. Typically door stations may be used to cover front and / or rear gates, the front door, a granny flat, or any number of potential access points to your property.

The intercom system can be used to allow remote access to the entry point by simply pressing a button on one or more installed handsets.

An electronic door strike can be installed, allowing a wooden door to be automatically unlocked, a magnetic lock can be used for frame-less glass doors, and gate / garage motors can be used to automatically open sliding gates, and garage doors. For convenience, multiple handsets can be installed throughout your home and business, allowing you to answer one or more of the calling stations from any number of convenient points.

Camera modules can either be integrated within the entry point door station for a sleek, neat and clean appearance, or can optionally be mounted externally from the door station, allowing the best angle, zoom, and configuration for the video feed for the intercom system.

Some video intercom systems even support remote pan, tilt and zoom of the camera module.
Furthermore, the intercom system can even be designed to allow you to make audio only intercom calls from one handset to another, such as calling from the kitchen, to the garage, calling between floors, or even calling a separate dwelling such as a granny flat. Symetrix can provide you with an intercom system to suite your needs, and your budget.

AV intercoms for multiple unit apartments
An intercom system is the most important security measure that is required for securing an apartment block, or a block of units. An intercom system allows the main shared entry point in to the building to be secured, using a suitably rated door, and lock system. An audio and video intercom door station, door strike, gate release can then be installed in the main access area, allowing residents to remotely view, speak to, and grant access to valid visitors, whilst the secured lock door keeps undesirable members of the public from gaining access to the secured area.

Further access point intercom door stations (audio or audio / video) can be installed to cover further areas such as underground car parks, recreational and storage areas.

Multiple apartment intercom systems can support any number of individual units, ranging from two to thousands of unit handsets. Each unit can be fitted with multiple handsets, providing extra convenience for its occupants by providing multiple access points throughout the unit.

If required, unit handsets can communicate via audio, between handsets located within the same unit, and can even make outbound audio intercom calls to a central concierge or after hours security handset.